Here are the current giveaways that have caught my eye: How cute is the Nautical Breeze Lime/ Turquiose Classic Bracelet made by Angela Moore?!? Brought to you by Little Treasures, go enter to win it by clicking on it!
200 Follower giveaway- a ton of great prizes!
Mrs. Barrow is giving away TPT and Teacher's Notebook gift certificates!
Lisa has reached 650 followers and had giftcards up for grabs!
Teaching Heart has a week of giveaways coming up! Do you follow her blog?
How about her facebook page? https://www.facebook.com/teachingheart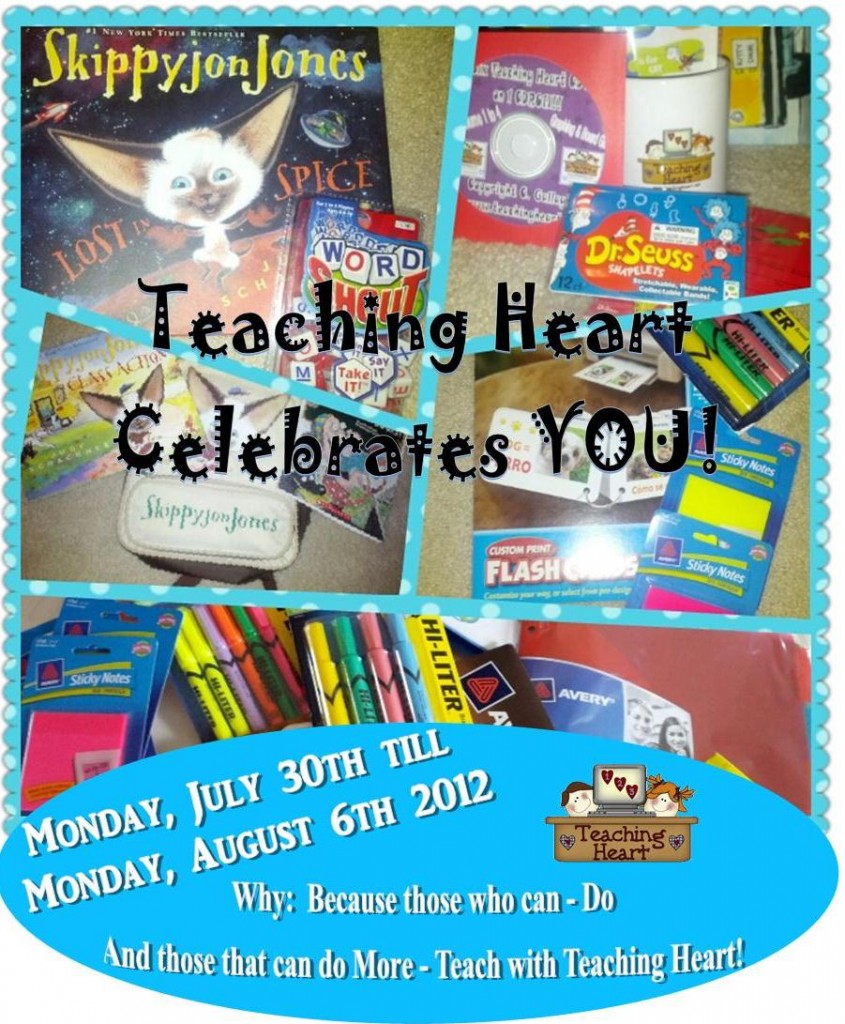 I have a poster giveaway you should enter! Not too many entries yet, you have a good chance of winning:
And last, My TPT gift card giveaway! Sorry I don't have a cute picture for it, but in a soon to come post I will be sharing my game plan for calendar time this coming up year. I am taking ideas on my Calendar Dilemma post - share a tip and then return and post on the next Calendar post, and you could win a $10 TPT gift certificate! Do it now - CLICK HERE!
In other news, today I am celebrating my 5th wedding anniversary! Waiting on my handsome husband to get home, we are going to drive around town to all our favorite places and relive some wonderful memories! Here are some of my very favorite wedding pictures. If you live in the Atlanta area and ever need amazing photography, check out
My Life Photo
! She was my high school art teacher, and the art room was where I caught Matt's eye. :)
We got married in the front yard of his Dad's house. Instead of a guestbook, guests hung their comments on that line across the porch.
Then for the reception, we had a pool party!
Thanks for visiting my blog!
-Mrs. Cobb