You know, one of my favorite things about summer is having time to enter lots and lots of awesome teacher giveaways. Occasionally, I even win! Haha! This post lists the giveaways I have entered for the week of July 1 to July 8th. Next week I will make a new post. Check these out and good luck! Congratulations to the bloggers who have posted these on the accomplishments they are celebrating. You rock!
To visit, just click the pictures. Easy Schmeasy!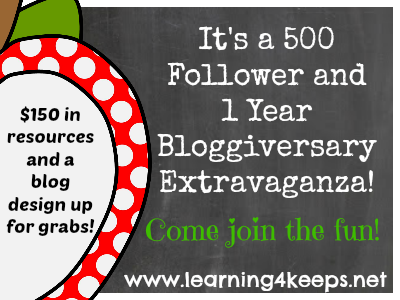 From Oriental Trading Company: You can enter once a week in July!
Thanks for visiting my blog!
-Mrs. Cobb